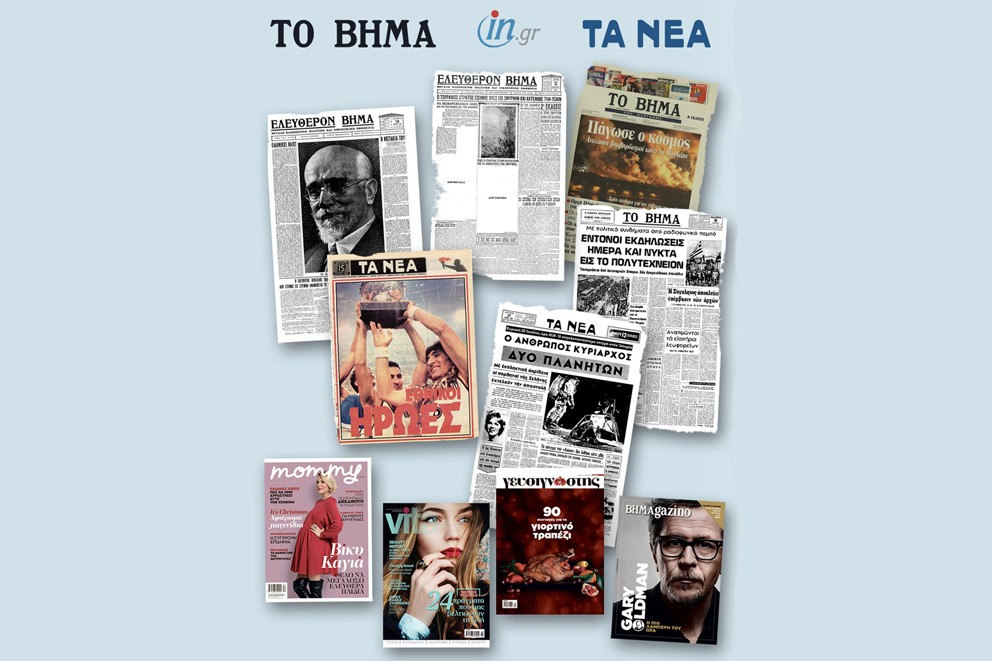 Alter Ego : 'Ta Nea', 'To Vima', 'in.gr'
Oldest Most Historic Newspapers & Portal
In August 2017, Evangelos Marinakis acquired the Lambrakis Media Group (DOL), which is Greece's most historic and oldest media company.
The acquisition was completed through Evangelos' Media Holding Company, Alter Ego Media S.A., following court approval for the transaction. Alter Ego won an auction process held earlier in 2017 and the Greek court of first instance then ratified the sale, allowing for the rescue of DOL from a precarious financial position.
A significant feature of the transaction was that the completion of the transfer of ownership was strongly supported by both DOL staff and by the trade unions representing them.
Alter Ego Media S.A. shall continue DOLs legacy, as Greece's oldest and most institutional media group, and has successfully continued the publication of the top selling newspapers "Ta Nea" and "To Vima", two of the country's most established and best known daily and Sunday weekly newspapers respectively; as well as the magazines 'Mommy & Daddy', 'Gefsignostis', 'Vita', 'Diakopes', 'Oikonomikos Tachydromos', 'Vimagazino', 'Tachydromos' and Greece's oldest and popular news portal 'in.gr'.