NEWSBEEZER.COM
Marinakis presented the award to the men's national polo
07 November 2021
On Sunday night Vangelis Marinakis presented the national team with the price of 200,000 euros that he had promised Men's polo for her Olympic silver medal. Marinakis passed on society the check at Karaiskakis' V'AMMOS, where he and the president of the amateur Olympiacos, Michalis Kountouris, made the table at the National. "I am proud of polo. It was a sport that my father Miltiadis loved too. He started as a curator in polo in the 1970s and I have an emotional connection to this sport. I swam and played games. Well done for the move for half the bonus to the burn victims, "said Marinakis, among others, to the citizens while the check was presented to the leader Giannis Foundoulis.
He wished both Ethniki and Olympiakos the best of luck. For the Piraeus club, he did not stress that "for Olympiacos, which are the greatest team," one year's efforts should not be wasted and that it should take the best possible course in Greece and Europe. It is characteristic that the polo department of Piraeus has a budget of more than 1 million euros.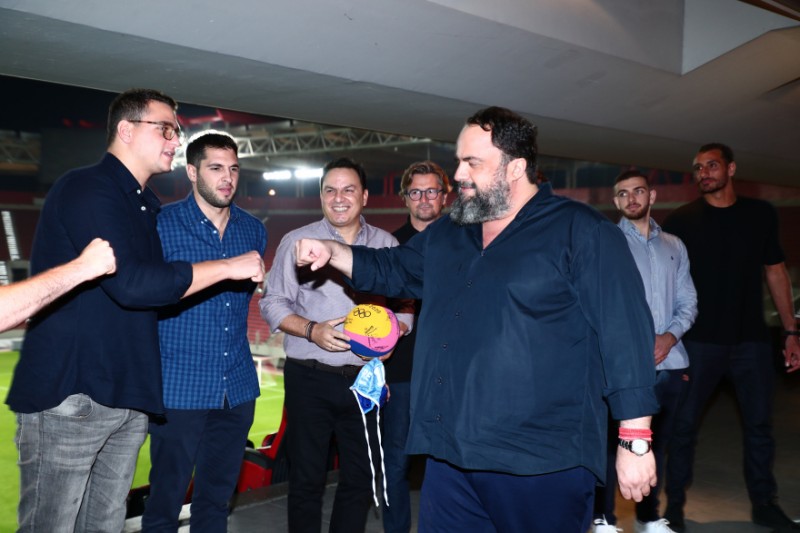 Papanastasiou, Argyropoulos and the overseas Vlachopoulos and Giouvetsis were not on the list. Theodoris Vlachos, the coach of the team, gave Vangelis Marinakis a ball with the signatures of the players and a cap for Tokyo and everyone saw Olympiakos – Ionikos together.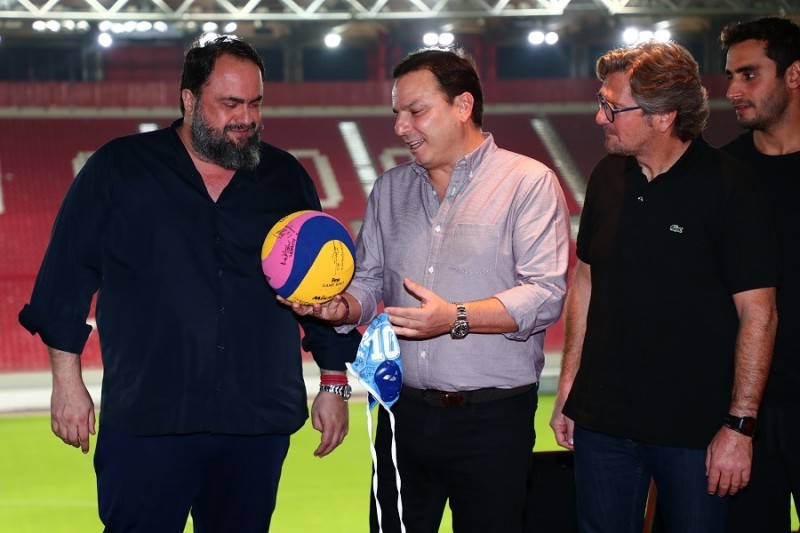 The citizens of the 200,000 euros handed over the 100,000 to the burn victims who have already received the money. Marinakis also covered the tax office required in such cases.