SKYSPORTS.COM
Olympiakos aim to provide half a million meals to those in need
22 March 2016
Greek champions Olympiakos have extended their support for refugees stranded at the port of Piraeus by providing food and clothing to those desperately in need.
The club have provided support to thousands of people over the last fortnight - particularly children - as they stand true to their club motto that they are 'something more than just a football club'.
At the behest of Olympiakos President, Vangelis Marinakis, the club have been sending solidarity vans to the port of Piraeus every day containing food, clothing and toys for the people who have suffered and continue to struggle.
According to the club, over 50,000 meals have already been supplied, along with 40,000 beanie hats and 7,000 windbreaker jackets, as well as socks and other items of clothing.
They aim to provide 500,000 meals and 100,000 items of clothing to the estimated 50,000 refugees, of which almost 5,000 are thought to be staying in tents at the passenger terminals in the port of Piraeus.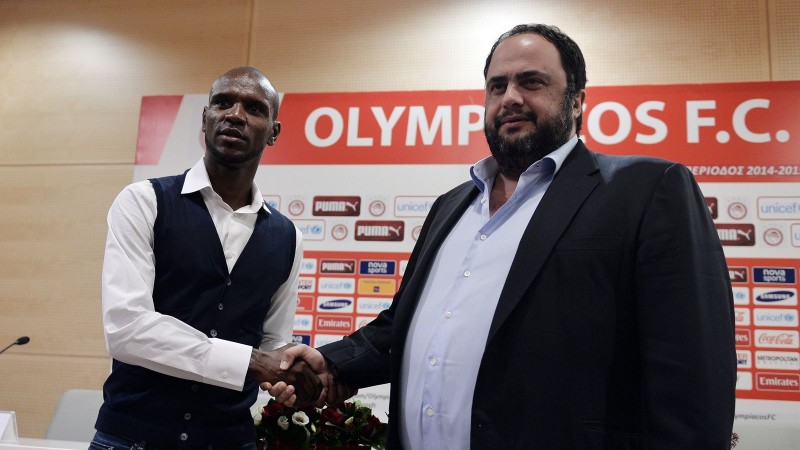 Olympiakos players Roberto Jimenez and Chori Dominguez visited some of the refugees personally last week to assist with the distribution of supplies and play football with them.
"The truth is that this is a very difficult situation," Domiguez said. "It is nice to have the opportunity to help. This is a great initiative started by our president who always helps people in need."
Strategic advisor and former Olympiakos player Christian Karembeu added: "Everyday thousands of people in many parts of the world run away from their homes in their effort to save themselves and their families from war and hunger.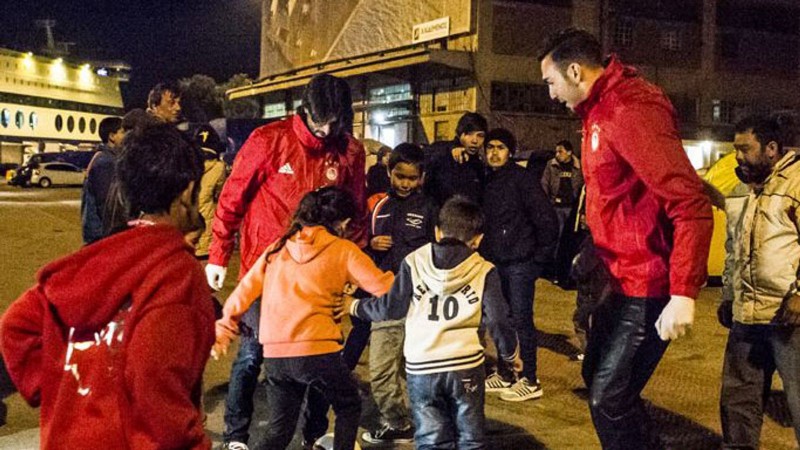 "Many of them have arrived in Greece and are currently stranded in many parts of the country. Olympiakos has, yet again, proven to be a club that is in the front lines whenever the situation arises.
"President Marinakis' decision to provide assistance to these people and show them hospitality, is a lead to follow. We provide on a daily basis food, clothing and toys to the young children, with the hope of easing the struggles of the refugees.
"We will continue to do everything in our power to bring warmth to these people and put smiles back on the children's faces."